Coronavirus restrictions have relaxed in Scotland, with most mainland areas moving to Level 2 as the country progresses out of lockdown.
It means people will be able to hug loved ones again and socialise indoors, subject to restrictions.
Glasgow and Moray will remain in Level 3 due to virus outbreaks. Many island communities have moved to Level 1.
Nicola Sturgeon announced the latest easing of lockdown measures last Tuesday.
The First Minister said social distancing requirements during meetings indoors or in private gardens will be dropped.
"I actually feel a wee bit emotional saying this, from Monday, as long as you stay within permitted limits, you can hug your loved ones again," she said.
And on Monday she tweeted: "Covid restrictions ease further today as many parts of Scotland move to level 2 (sadly not yet Glasgow City or Moray) and many islands to level 1.
"This is a long awaited moment but remember that the virus still poses a big threat, so please continue to be cautious & very careful."
Up to six people from three households can socialise indoors in a private home or garden without physical distancing. The government advises people to use their best judgment around physical contact.
Six people can also meet in a hospitality venue and eight people from eight houses can meet outdoors.
Deputy First Minister John Swinney told the BBC's Good Morning Scotland: "I think there is obviously grounds for a lot of optimism and the relaxation of restrictions enables people to get on with more and more of their lives.
"But the situation that we face in Glasgow and in Moray illustrates just how fragile the progress that we are making is – so I suppose what I would say to members of the public is that we need to continue to tread carefully and cautiously and wearily as we relax these restrictions.
"As we enjoy some of the freedoms that we now have, we've got to handle them with a great deal of care."
NHS Grampian accelerated its vaccination programme in Moray to combat the outbreak, while NHS Greater Glasgow and Clyde is contacting 18-30-year-olds in communities most impacted by the new Covid-19 variant to offer vaccinations.
Glasgow will also bring forward second doses for those aged 50 and over in worst hit areas.
The latest Covid-19 figures in Scotland show 161 new coronavirus cases in the past 24 hours but no deaths.
Glasgow has the highest case rate per 100,000 people at 100.3.
East Renfrewshire now has 86.9 per 100,000, higher than the Glasgow rate on Friday when the city was kept in Level 3 restrictions.
Moray is at 59.5 and Midlothian 55.2.
When asked about lifting restrictions earlier in Moray, Mr Swinney added: "I doubt it could come earlier but we will certainly review it as we promised we would do in the course of this week and we'll continue to look at other situations around the country.
"The last thing we want to do is to have local authority areas going in and out of restrictions like a yo-yo, that's the worst of all possible models for the business community and the wider community.
"Obviously we're still facing quite an acute problem in Glasgow, we've got a great deal of testing infrastructure that's been deployed."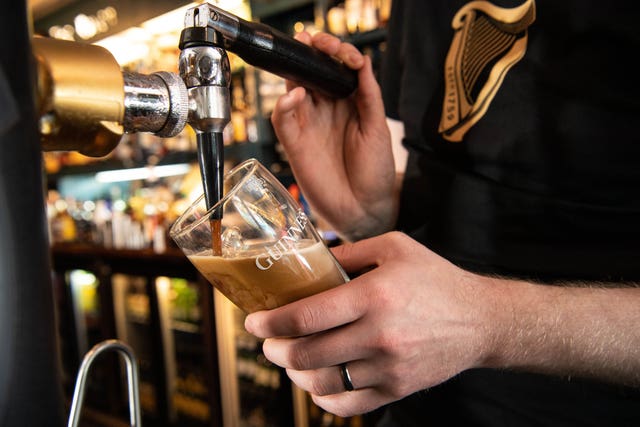 Among those celebrating the easing of restrictions on Monday was the National Youth Choir of Scotland.
At 6am, 29 singers and conductor Christopher Bell gathered on Calton Hill to serenade dog walkers and early birds as the sun rose over Edinburgh.
Mollie Quigley, who took part, said: "We are all excited to be back singing altogether again. A lot of us have sung together for 10 years and it is good to hear everyone finally back together again.
"On Zoom it doesn't feel like you're singing together, it feels isolated. This morning has been wonderful hearing everyone together again."
A number of changes have also taken place for the hospitality industry.
Pubs can open and sell alcohol indoors until 10.30pm in two-hour booked slots. Local licensing laws will apply outdoors.
Meanwhile, cinemas, theatres, concert halls, music venues, comedy clubs, amusement arcades, casinos, snooker halls and bingo halls can open.
Belinda Jamieson and Elaine Banks were among the first customers through the doors of the Grosvenor Edinburgh Maybury Casino on Monday as it opened for the first time since October.
The pair – who once won a £20,000 jackpot at the venue – wore masks saying "Slot Machine Queen" and "Get out of my way I'm going to the casino" to celebrate the occasion.
Ms Jamieson told the PA news agency: "It's really exciting, so I've got the day off work, the whole week off actually, so I'm hoping I win the jackpot.
"We were early but there were people before us (in the queue), it was amazing."
Outdoor and indoor events can also resume with maximum capacities indoors of 100, outdoors seated of 500 and outdoors free-standing of 250.
Adult contact sport can restart outdoors and non-professional performance arts can resume outdoors.
There are also changes taking place around international travel to and from Scotland, with the "traffic light" system now being used.